Affiliate Program
Make a profit. Simple
Partner up with a successful bookmaker and get up to 40% of the company's net income
Our products 

The affiliate program

Become a direct affiliate and earn money by advertising our products:
Sport
More than 50 sports and over 1,000 events every day.
Esports
3,500 events in over 25 esports disciplines.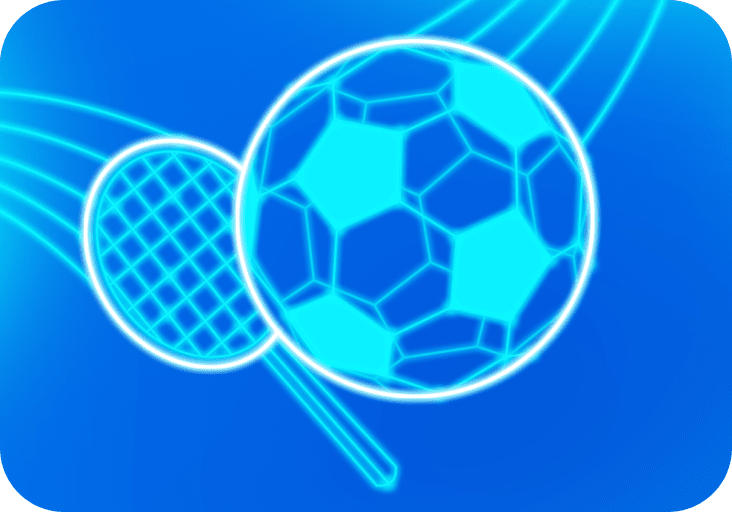 Sport
More than 50 sports and over 1,000 events every day.
Esports
3,500 events in over 25 esports disciplines.
Features 

With us, everything is quick, easy and transparent
Quick registration
We've made it as easy as possible to register and verify your affiliate account. Get your first affiliate link in no time!
Guidance and support
We will gladly share our wealth of experience and knowledge with you and help you start from scratch. Your personal manager will help you build the right marketing strategy, and resolve any issues you may encounter.
Ready-made promo materials
No more using your own time and money on marketing - our team has a wide range of ready-to-use, high quality promotional materials on hand to maximize conversion.
Quick and easy payouts
We've cut down our wait times to the bare minimum, along with the minimum withdrawal limit. You can now withdraw any amount from $30 via your choice of 200 payment options.
Fees 

Top-tier terms
Revenue Share
Get lifetime commission from the net revenue generated by every customer you refer
Join our team
Afghanistan
Afghanistan

Albania

Algeria

Andorra

Angola

Anguilla

Antigua and Barbuda

Argentina

Armenia

Arulko

Australia

Austria

Azerbaijan

Bahrain

Bangladesh

Barbados

Belarus

Belgium

Belize

Benin

Bermuda

Bhutan

Bolivia

Bosnia and Herzegovina

Botswana

Brazil

British Virgin Islands

Brunei

Bulgaria

Burkina Faso

Burundi

Cambodia

Cameroon

Canada

Cape Verde

Chad

Chile

China

Colombia

Comoro Islands

Cook Islands

Costa Rica

Côte d'Ivoire

Croatia

Cuba

Cyprus

Czech Republic

Democratic Republic of the Congo (Kinshasa)

Denmark

Djibouti

Dominican Republic

East Timor

Ecuador

Egypt

El Salvador

Equatorial Guinea

Eritrea

Estonia

Ethiopia

Faroe Islands

Fiji

Finland

France

French Guiana

Gabon

Gambia

Georgia

Germany

Ghana

Gibraltar

Greece

Greenland

Grenada

Guadeloupe

Guatemala

Guernsey

Guinea

Guinea-Bissau

Guyana

Haiti

Honduras

Hong Kong

Hungary

Iceland

India

Indonesia

Iran

Iraq

Isle of Man

Israel

Italy

Jamaica

Japan

Jersey

Jordan

Kazakhstan

Kenya

Kiribati

Kuwait

Laos

Latvia

Lebanon

Lesotho

Liberia

Libya

Liechtenstein

Lithuania

Luxembourg

Madagascar

Malawi

Malaysia

Maldives

Mali

Malta

Martinique

Mauritania

Mauritius

Mexico

Moldova

Monaco

Mongolia

Montenegro

Morocco

Mozambique

Myanmar

Namibia

Nauru

Nepal

Netherlands

Netherlands Antilles

New Caledonia

New Zealand

Nicaragua

Niger

Nigeria

Norfolk Island

North Korea

Norway

Oman

Pakistan

Panama

Papua New Guinea

Paraguay

Peru

Philippines

Pitcairn Islands

Poland

Portugal

Puerto Rico

Qatar

Republic of Ireland

Republic of Macedonia

Republic of the Congo (Brazzaville)

Réunion

Romania

Russia

Rwanda

Saint Helena

Saint Kitts and Nevis

Saint Lucia

Saint Pierre and Miquelon

Saint Vincent and the Grenadines

Samoa

San Marino

São Tomé and Príncipe

Saudi Arabia

Senegal

Serbia

Seychelles

Sierra Leone

Singapore

Slovakia

Slovenia

Solomon Islands

Somalia

South Africa

South Korea

South Ossetia

Spain

Sri Lanka

Sudan

Suriname

Swaziland

Sweden

Switzerland

Syria

Tahiti

Taiwan

Tajikistan

Tanzania

Thailand

The Bahamas

Togo

Tokelau

Tonga

Trinidad and Tobago

Tunisia

Turkey

Turkmenistan

Turks and Caicos Islands

Tuvalu

Uganda

UK

Ukraine

United Arab Emirates

Uruguay

Uzbekistan

Vanuatu

Venezuela

Vietnam

Wallis and Futuna

Western Sahara

Yemen

Zambia

Zimbabwe
Contact us to learn more about the terms for this country
Contact us
CPA
Earn commission when your referred customers complete certain actions
Upon request
Tools 

User-friendly marketing tools
Banners and landing pages
We regularly update our banners and landing pages database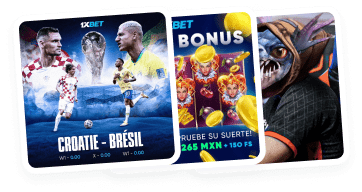 Smart Link
All the best offers in one link
JSON Feeds
Get the best products directly from our server
Promo codes
Unique promo codes for your audience
S2S integration
Integration with any of the popular trackers
Affiliate dashboard 

All your info in one place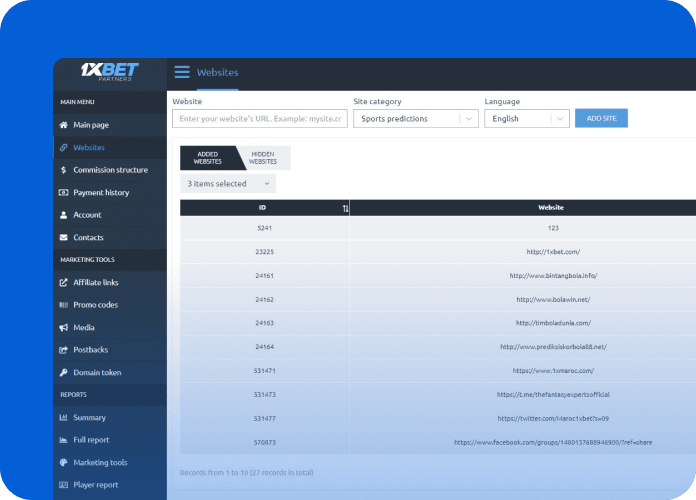 My account
All the information you need can be found on our handy affiliate dashboard
Real-time statistics
Watch as your stats are updated in real time
Detailed reports
Create and view detailed reports on a range of information
About us
Why do affiliates choose us?
An innovative betting company
We're one of the most popular betting websites in the world, offering some of the highest odds for players, a huge variety of events to bet on, a flexible Bet Constructor feature, and quick and easy withdrawal options.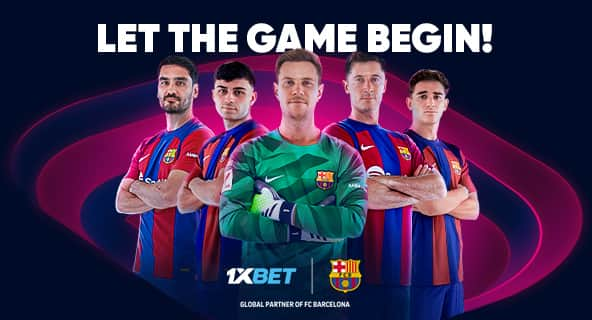 20,000 affiliates from all over the world have already chosen us
A competitive brand
We go the extra mile to promote our brand across the globe
High conversion
We are constantly improving our marketing strategies to achieve the highest possible conversion rates
High retention
Special loyalty programs and customer retention methods
Brand locations
700,000

Daily players

62 countries

Locations

49

Supported languages

160

Payment solutions
Sports partners


Esports partners




How it works 

Four steps to get you earning
Sign up
Register in no time and wait for your account to be verified
Post advertisements
Post promotional materials with your affiliate link on your platform
Refer new customers
Every new customer who is referred via your link is permanently assigned to you
Withdraw money
Get up to 40% of our net revenue from every customer you refer.
Join our team
FAQ 

FAQs

What is the 1xBet Partners affiliate program?

It's an opportunity to monetize your traffic. Promote our platform and persuade users to register with 1xBet using referral links and promo codes. You will earn revenue for every referred player who registers and will be playing on the company's website.

How does the 1xBet Partners affiliate program work?

After registering with 1xBet Partners, each affiliate receives a unique ID number. Thanks to the binding mechanism, the listed players are assigned to the partner for life.

How can I become a 1xBet affiliate?

Press the 'Register' button and fill out the form. The 1xBet Partners team will review your application within 48 hours.

How much can I earn with 1xBet Partners?

There are no limits or restrictions on the amount you can earn! Promote 1xBet and boost your revenue.

What are the advantages of 1xBet Partners?

The 1xBet Partners from the 1xBet betting company provides partners many benefits, including:
monetization of traffic on your own website, page, group or channel;
automatic weekly payouts;
high conversion to registrations and deposits on the platform;
lifetime commission for every customer you refer;
commission paid out for all 1xBet products;
unique bonuses for your audience;
over 200 payment methods available;
top-quality promo materials to help you promote the brand;
all the information you need can be found in your account;
individual approach to each partner, as well as marketing support;
1xBet Partners is recommended by more than 50,000 affiliates around the world.
Is it free to join the affiliate program?
Yes, it's completely free to join. You don't need to pay anything to be a member of the 1xBet Partners affiliate program. As soon as you sign up, you gain access to a world of opportunities to make money by working with a reliable bookmaker.
How do I join the 1xBet Partner program if I don't have a website?
You don't need to have your own website to join the affiliate program. Whether you're a blogger, or the admin of a group or channel, there's a place for you at 1xBet Partners. You can post promo materials on social media, YouTube channels, public groups, forums, and any other platform!
Post about 1xBet products:
on your website;
in your blog;
on a forum;
in your groups on social media;
via email marketing;
other communication channels. Earn up to 40% commission from every customer you refer.
Can I promote 1xBet on two or more websites?
Of course! You can promote 1xBet using different websites, social networks and other sources of information. The more actively you promote the brand, the more opportunities to increase earning with 1xBet Partners.
Where can I get 1xBet banners and other marketing materials?
You can find all kinds of promo materials in your 1xBet Partners account. They already have your ID number included which is used to assign your referrals to you.
What payment methods are available?
To withdraw your earned funds, 1xBet Partners can use any of the 200 payment systems in more than 62 countries around the world.